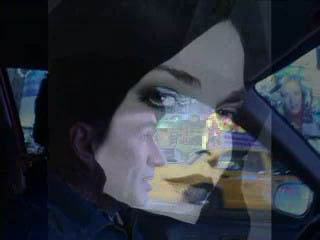 In January 2004, as the first step in on ongoing project, filmmaker Paul Rachman, long-time friend of Zoë and Robert Lund, and founder and East Coast Director of the Slamdance Film Festival, made a short film entitled ZOE XO. Paul interviewed Robert while the latter drove around New York City, and edited a dreamy narrative about Zoë in which her essence is evoked by numerous images which fade in and out throughout the 6-minute piece.
ZOE XO was first screened at the Jan. 2004 Slamdance Film Festival as part of its "$99 Special" series of short works (made on a $99 budget). The film is listed on the festival's $99 Special page. It was reportedly well-received by the Slamdance audience.
In June 2004, the Lake Placid Film Festival brought Paul and Robert up for another screening of the film. When we arrived on Friday night, people who had seen the Thursday night screening praised it highly, providing encouragement for the feature-length documentary about Zoë being planned. At Saturday's screening (the first time I had seen the piece on a large screen with an audience), many people were moved by the story and the beautifully edited video.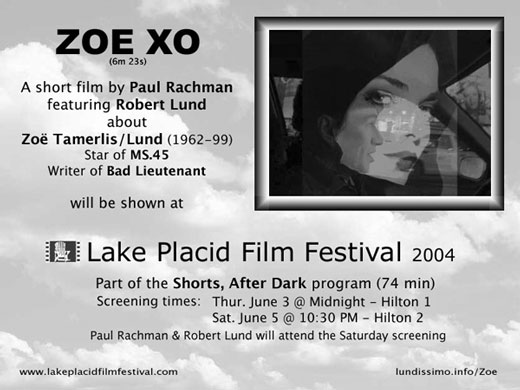 Paul is currently working on a film based on Steve Blush's book American Hardcore: A Tribal History, and work on the Zoë documentary will begin some time in 2005 at the earliest.
UPDATE: American Hardcore was shown at Slamdance 2006 and the rights have been acquired by SONY Pictures Classics. We'll get to Zoë when time permits.